2022 Festival Entertainment
Mike Snider
Mike Snider is an American banjo player and humorist. He specialized in "old-time" mountain music which is a stylistic that can be traced back to the core beginnings of country music. He learned to play banjo at the age of 16. Although he is well known for comedic routine, he is a well-respected banjo player. Much of his comedy is based on stories about his wife, Sabrina, referred to as Sweetie. 
In 1983 Snider won the National Banjo Championship, at the Walnut Valley Festival, Winfield, Kansas.
 He was asked to appear on the Grand Ole Opry as a guest artist in 1984. On June 2, 1990 he was inducted as a member of the Grand Ole Opry, by country comedian Minnie Pearl. He was a cast member on the variety show Hee Haw from 1990–1996. From 1991–1998 Snider performed at Opryland USA. Snider still performs regularly on the Grand Ole Opry.
Mike, who was born and lives in Gleason, Tennessee, made his way on the country music scene in the 1980's with his incomparable wit and stellar banjo playing.  Mike first worked his way into people's hearts through his hundreds of spots on TNN's Nashville Now, and his seven-year stay in the cornfield on "Hee Haw", a syndicated television show.  In addition to his television work, Mike and his band entertained crowds for seven years at Nashville's Opryland USA.
Mike's popularity ultimately garnered him a membership among country music's elite – The Grand Ole Opry.  A Grand Ole Opry member since 1990, Mike continues to draw laughter and entertain crowds with his music.  Within the last year, though, Mike has seen his dreams of musical evolution come to fruition.  He has assembled a band of crack musicians who love to play real, heart-felt American fiddle tunes as much as Mike does.  This love for playing has not gone unnoticed.  Eddie Stubbs, Grand Ole Opry announcer and 650 WSM Radio DJ, calls The Mike Snider String Band, "The best string band in the nation."  Now, in addition to Mike's genuinely funny demeanor, crowds have been raving about this group's music.  The string band has a distinctly great sound that comes from playing traditional tunes from across the nation with fresh, engaging arrangements. Mike Snider on stage at The Opry
Mike's show is exciting, funny, moving, easy-going, but above all, honest—from his heart.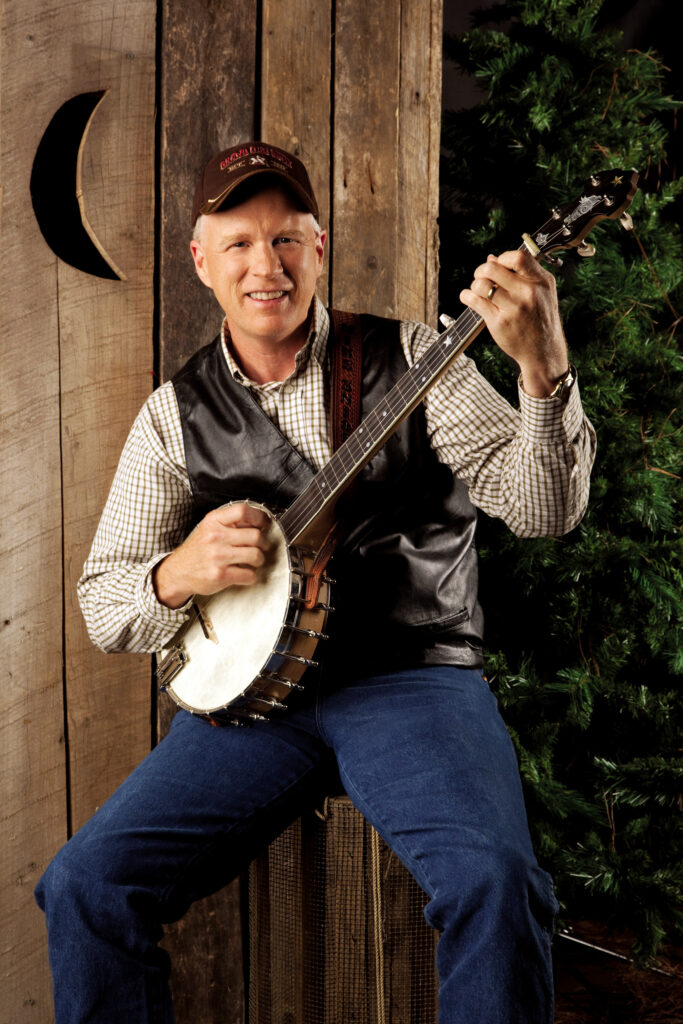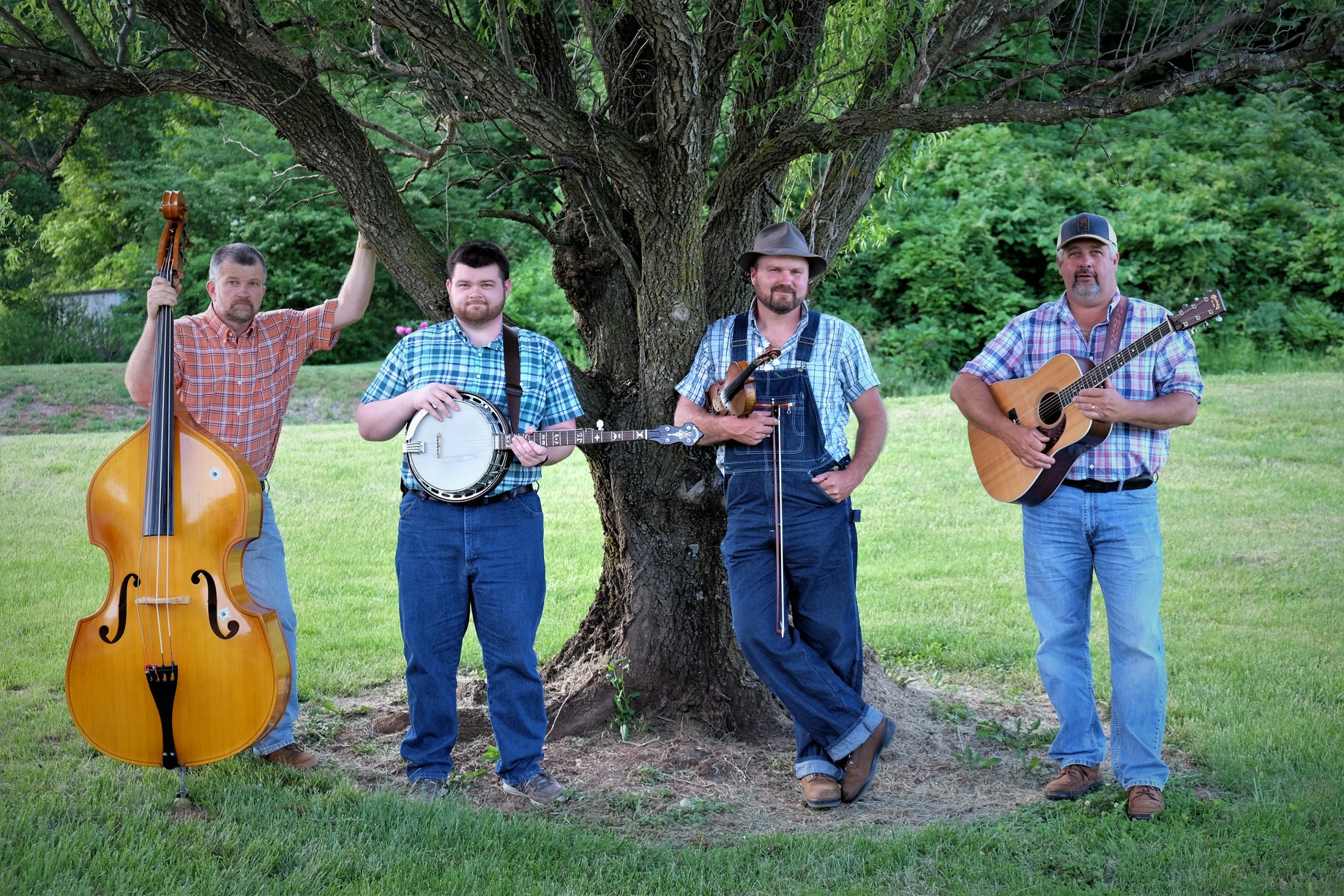 Twin Creeks Stringband
Drawing deeply from local traditions along a southern stretch of the Virginia Blue Ridge, the Twin Creeks Stringband's sound is one that is rooted and yet singularly unique.  Their compelling combination of spirited string band dance numbers with classic song repertoire is a formula well-suited for entertaining crowds at dances and concerts throughout the region – and it doesn't take long to understand why they are the perennial favorite of so many locals. With Chris Prillaman's powerfully syncopated fiddling, Jason Hambrick's soaring vocals and thundering guitar runs, and Jared Boyd's ever tasteful banjo work, all anchored by Stacy Boyd's impeccable groove on the bass, Twin Creeks Stringband embodies an ideal convergence of the best of Southwest Virginia's musical traditions.
Eddie Pennington
Eddie Pennington is considered by his peers to be the greatest living thumb-style guitarist. He is in constant demand at several major gatherings of guitar players throughout the United States and Europe. The thumb-picking style of playing originated in Western Kentucky, Pennington's home, and was popularized by singer-songwriter-guitarist Merle Travis. Pennington learned many of his licks from Mose Rager, the man Travis also credits as his teacher.
Pennington's performances are marked by his humorous southern mannerisms and his ability to get the audience tapping their toes to the sounds of a four-piece orchestra originating from a single guitar. In 2001, Eddie Pennington received one of thirteen National Heritage Fellowships, the highest honor in the folk and traditional arts.  He also received an honorary PhD. from Western Kentucky University for his music.  In 2005, he received the Governor's Awards in the Arts Folk Heritage Award.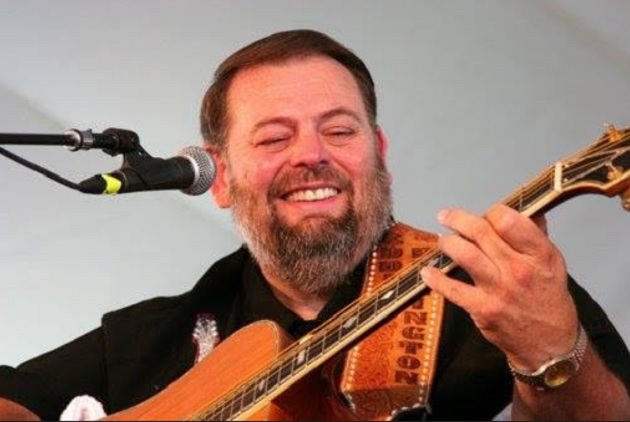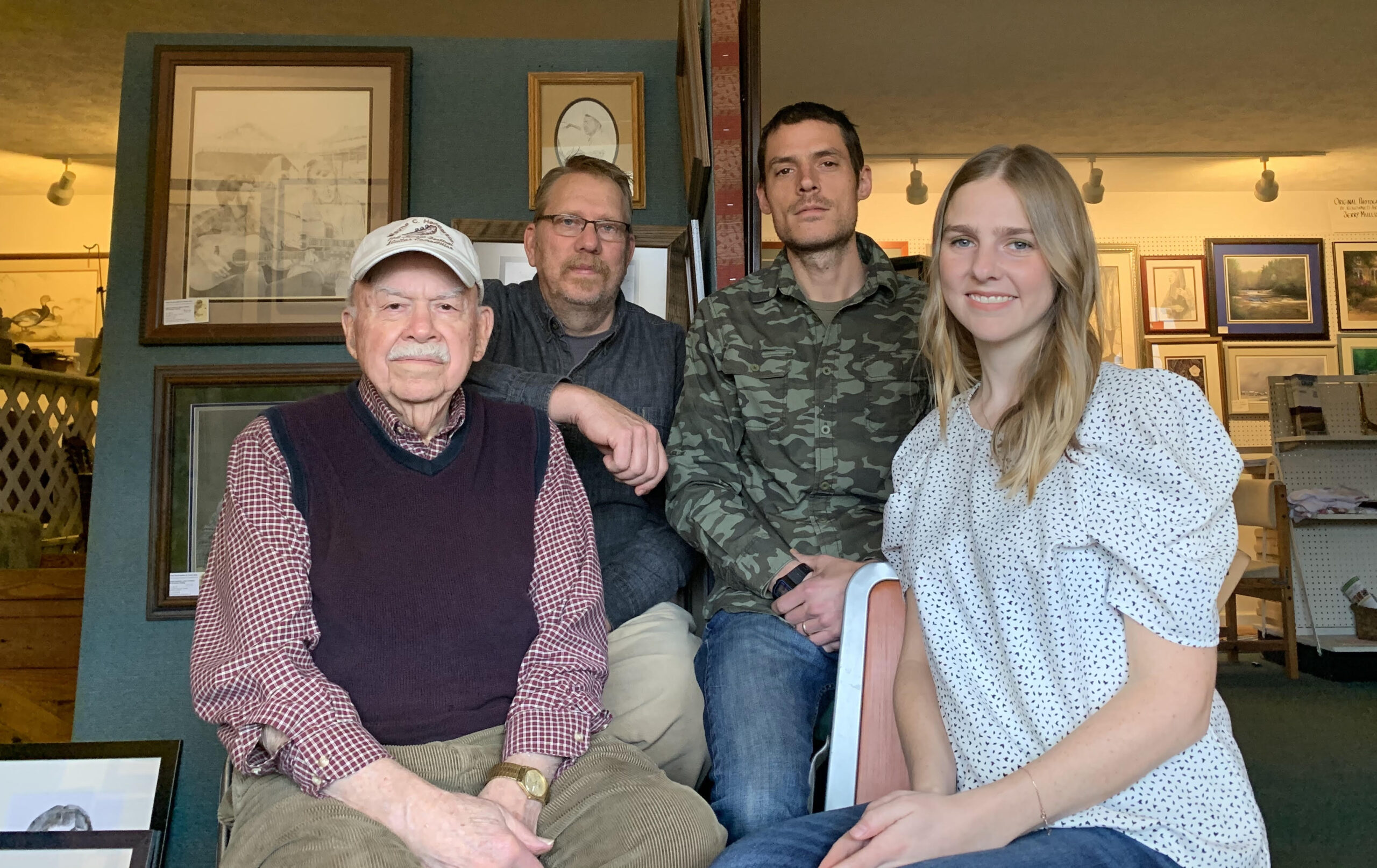 Willard Gayheart and Dori Freeman
Willard Gayheart and Dori Freeman, grandfather and granddaughter, have been playing music together for years. Willard is an acclaimed pencil artist and musician and Dori's singing and songwriting have been hailed by the New York Times and Rolling Stone Magazine. They're part of a tight knit Appalachian family of musicians from Galax, VA. Dori's father and Willard's son-in-law Scott Freeman plays mandolin and fiddle and Dori's husband is a touring drummer and percussionist. Together, they made a record of Willard's original songs called "At Home In the Blue Ridge," featuring songs about Willard's youth in eastern Kentucky and his love for mountain tradition and community. This three-generational band's dynamics on stage are as sweet as their familial harmonies.
The Loose Strings Band
The Loose Strings Band consists of Channing Combs (guitar), Grace Davis (bass), Lindsey Nale (mandolin), and Ashley Hultman (banjo). Making their home in the Blue Ridge Mountains has contributed to their unique Appalachian sound. The group came together 15 years ago, and have drawn inspiration from a variety of artists such as Dolly Parton, Alison Krauss, and The Dixie Chicks. These artists have inspired avenues to the band's own bluegrass/folk sound.
They released their first album, Only The Beginning (2009) and have since released four more albums: The Next Chapter (2012), Everlasting Faith (2013), Journey With No End (2015), and As We Travel (2016).
The Loose Strings tour has consisted of multiple festivals and venues including: Bristol Rhythm and Roots Reunion-Birthplace of Country Music, Dollywood's BBQ & Bluegrass, International Bluegrass Music Association-World of Bluegrass, and Merlefest. They have performed on the official television series of Virginia, Song of the Mountains, as well as Kentucky's WoodSongs Old-Time Radio Hour, which broadcasts on radio and as a television series across the world.
The band took on a new venture in two thousand eighteen, and were part of the film, Ticket to Nashville. They were the only artists to contribute original material to the production/soundtrack, and will also appear in scenes throughout the film. Kevin Dorsey, Producer states, "Music is my profession. Having the opportunity to work with the Loose Strings Band broadened my horizons when it came to the genre of bluegrass. In their own unique way, The Loose Strings Band has found a way to incorporate country, pop, and soul in their vocal presentation of bluegrass, while keeping the wonderful sound and feel of the genre! Do yourself a favor and give yourself a gift of beauty, harmony, and true bluegrass sound, give yourself the gift of The Loose Strings Band!"
Over the years the group has evolved and continues to make their mark as singer/songwriters, with the intent to make an impact on the music industry and to touch the lives of their listeners.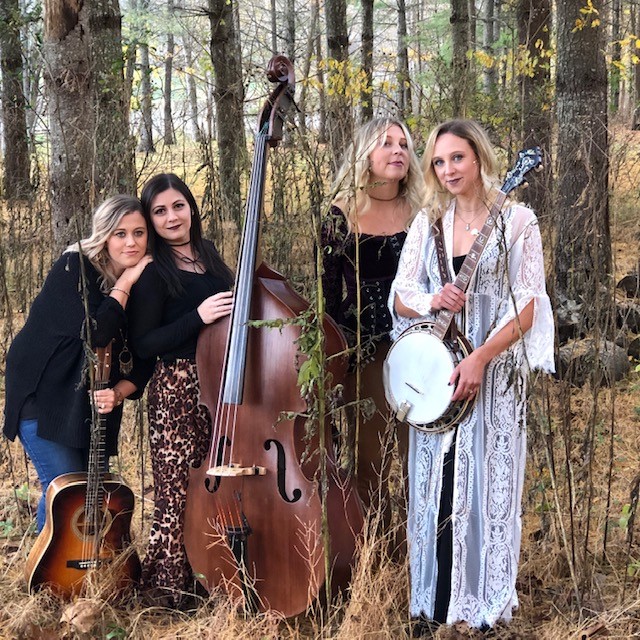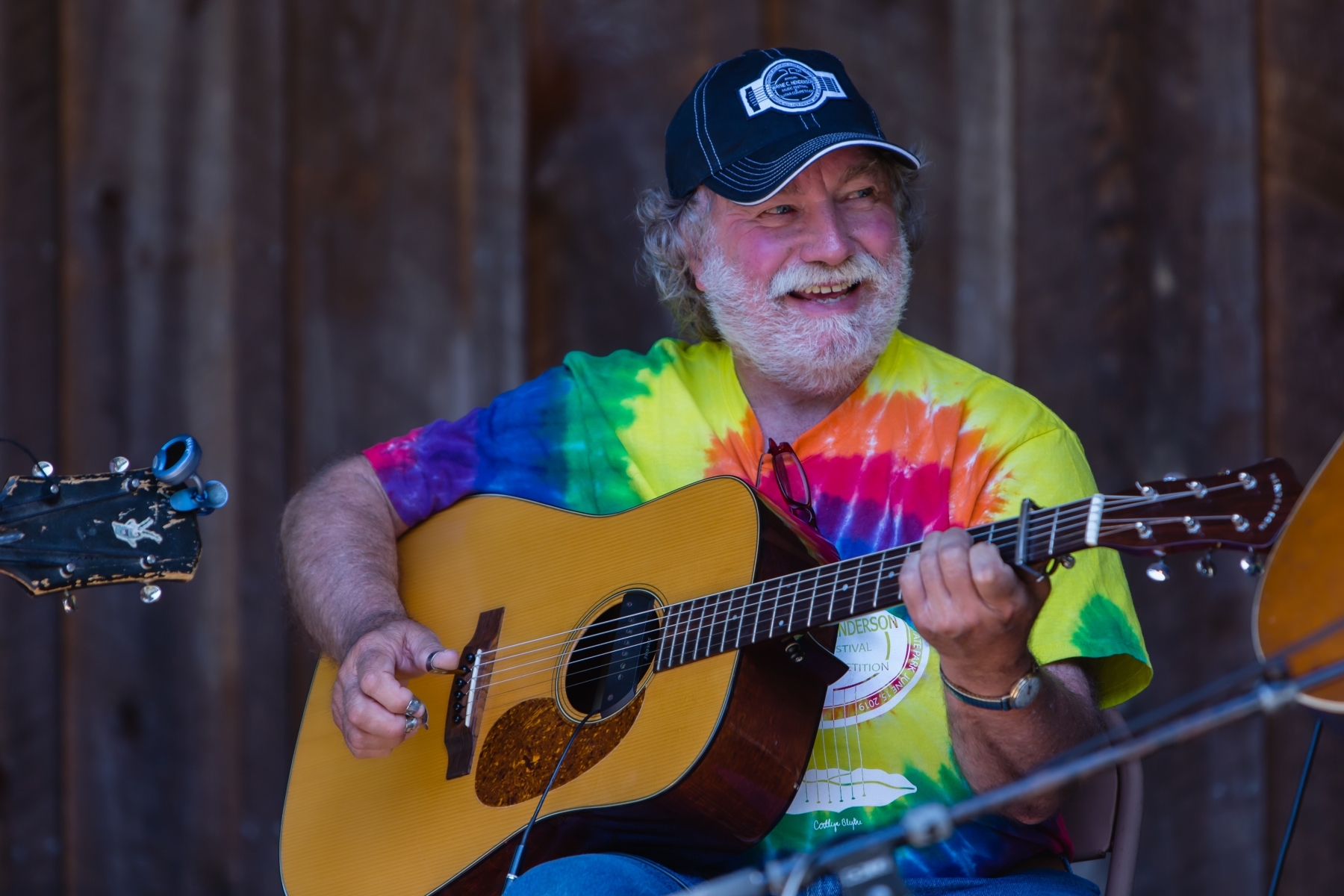 Wayne Henderson
Wayne Henderson's top-notch finger-picking is a source of great pleasure and pride to his friends, family and neighbors in Grayson County, Virginia. His guitar playing has also been enjoyed at Carnegie Hall, in three national tours of Masters of the Steel-String Guitar, and in seven nations in Asia.
In addition to his reputation as a guitarist, Henderson is a luthier of great renown. He is a recipient of a 1995 National Heritage Award presented by the National Endowment for the Arts. He produces about 20 instruments a year, mostly guitars; he is almost as well-known for the mandolins he has made. Good friend Doc Watson owned a Henderson mandolin. He said, "That Henderson mandolin is as good as any I've had my hands on. And that's saying a lot, because I've picked up some good ones."
Some of Henderson's instruments are intricately decorated but are most respected for their volume, tone, and resonance. Blues guitarist John Cephas said that Wayne Henderson "is probably the most masterful guitar maker in this whole United States." There is a waiting list for Henderson's guitars made up of the famous (and not-so-famous).